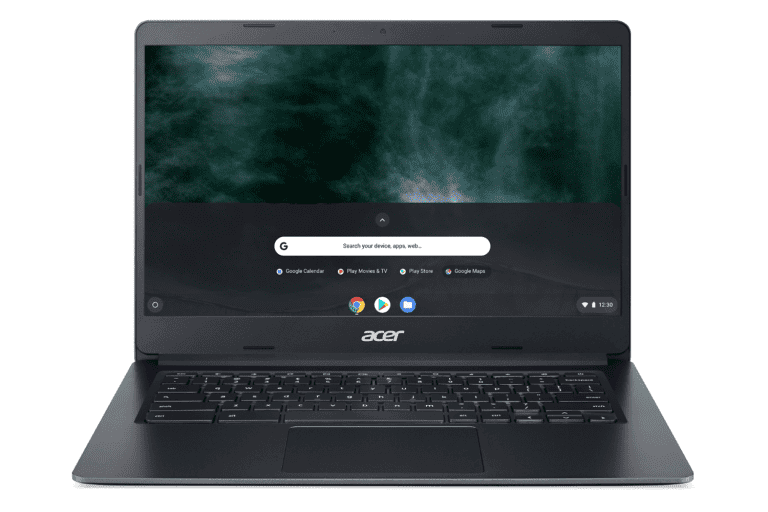 Designed to connect workers with the information they need to perform in any environment, the Acer Chromebook 314 C933 excels as an entry-level 14" ChromeOS device. The Intel Celeron processor provides enough power to browse the web, access SaaS applications and your choice of productivity suite, 4GB of RAM and 32GB of local storage. Windows devices with this spec will struggle, but it's just what you need from a budget-friendly Chromebook.
The Acer Chromebook 314 boasts 12.5 hours of battery life, which is easily enough to work all day without feeling tethered to the charger. When you do need to power up from the mains you'll be up and running again in no time thanks to the two USB-C ports facilitating faster data transfer and energy-efficient charging.
Tested to military specifications and certified against impacts, shocks, altitude, dust, humidity and more, the Acer Chromebook 314 C993 gives users peace of mind without compromising on looks thanks to its sleek Charcoal Black finish and slim 7.3mm bezels. The 14-inch HD display comes with touch-capabilities and an anti-glare coating (on the C933T model) for comfortable viewing in bright work conditions.
Like this device? Get a quote!
Complete the short form and your Getech account manager will
reach out to you with more information based on your request.
Alternatively, contact us directly on 01473 243438