Acer Chromebooks for education
Technology has not stopped providing new opportunities for learning, with Acer every student learns in their own way.
Acer for Education devices running Chrome OS are designed to allow teachers and students to work on their own or collaborate seamlessly and securely, wherever they are and on any device.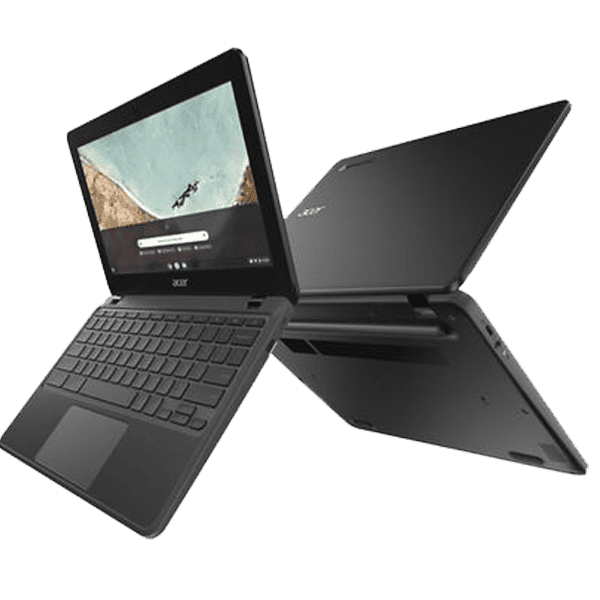 Learning Beyond the Classroom
They are constantly expanding to fit the school's ever-changing needs with affordable and simple designs that enable teachers to unlock every student's potential with a tailored portfolio.
With Acer Chromebook, educators and students can deepen classroom connection and foster a more meaningful learning experience from anywhere, anytime. Read more on how you can find the right Chromebook for you, your students, and your staff.
Saving the planet together
"Reduce, reuse, recycle" is more than a motto. It's a mindset that mirrors Acer's all-around commitment to the environment. By picking the latest Acer Chrome OS devices, you'll make an eco-friendly choice for our planet, your school and your students!
Acer Chrome Education devices
Acer's extensive line of products supports the learning process at every step, enabling the exploration of all subjects, in all situations and even beyond classroom walls.
Acer Chromebook 311​
The Acer Chromebook 311's durable design, school-friendly features, and powerful battery make it a suitable choice for learners of all ages.
Acer Chromebook 314
Designed for working in bright-light conditions, the large 14" display of the Acer Chromebook 314 is ideal for greater productivity.
Acer Chromebook 714
The Acer Chromebook 714 is designed for teachers looking for security and ergonomics wrapped up in a stylish all-aluminium chassis.
There has never been a more rewarding time to upgrade
Acer for Education offers an end-to-end adaptive learning experience comprising easy, reliable and affordable products. Get rewarded for upgrading to Acer for Education devices today

Purchase a Class Set of Acer Chromebooks and receive a free training session.

For every qualifying device that you purchase, you can earn up to £50 Cashback!
Bring innovative technology to your school
Reach out to our team today to find out more about how Acer for Education products can work in your classroom