Introducing Merlyn, the world's first AI-powered digital teaching assistant.
Designed to support educators, not replace them, Merlyn gives teachers what they want most, freedom to teach.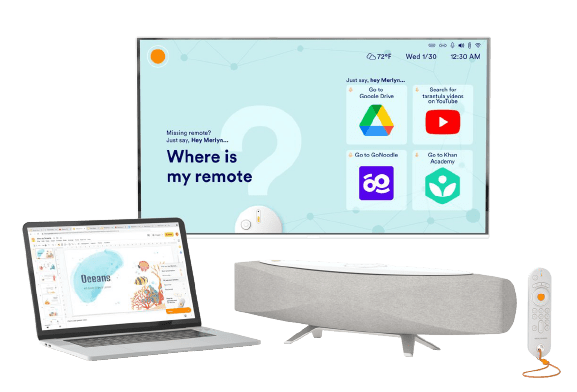 Merlyn Mind is an AI-powered agent specifically designed to help teachers. Merlyn can be controlled by voice or by using the hub remote, freeing educators to manage their classrooms without being tied to their desks, creating a smoother overall teaching experience.
Using Merlyn in the classroom allows teachers to answer student questions from anywhere in the room – or the lesson. Instead of going back to a desk, opening a browser, typing in the question and finding the correct response, they can say, "Hey, Merlyn!" to direct the question to the AI.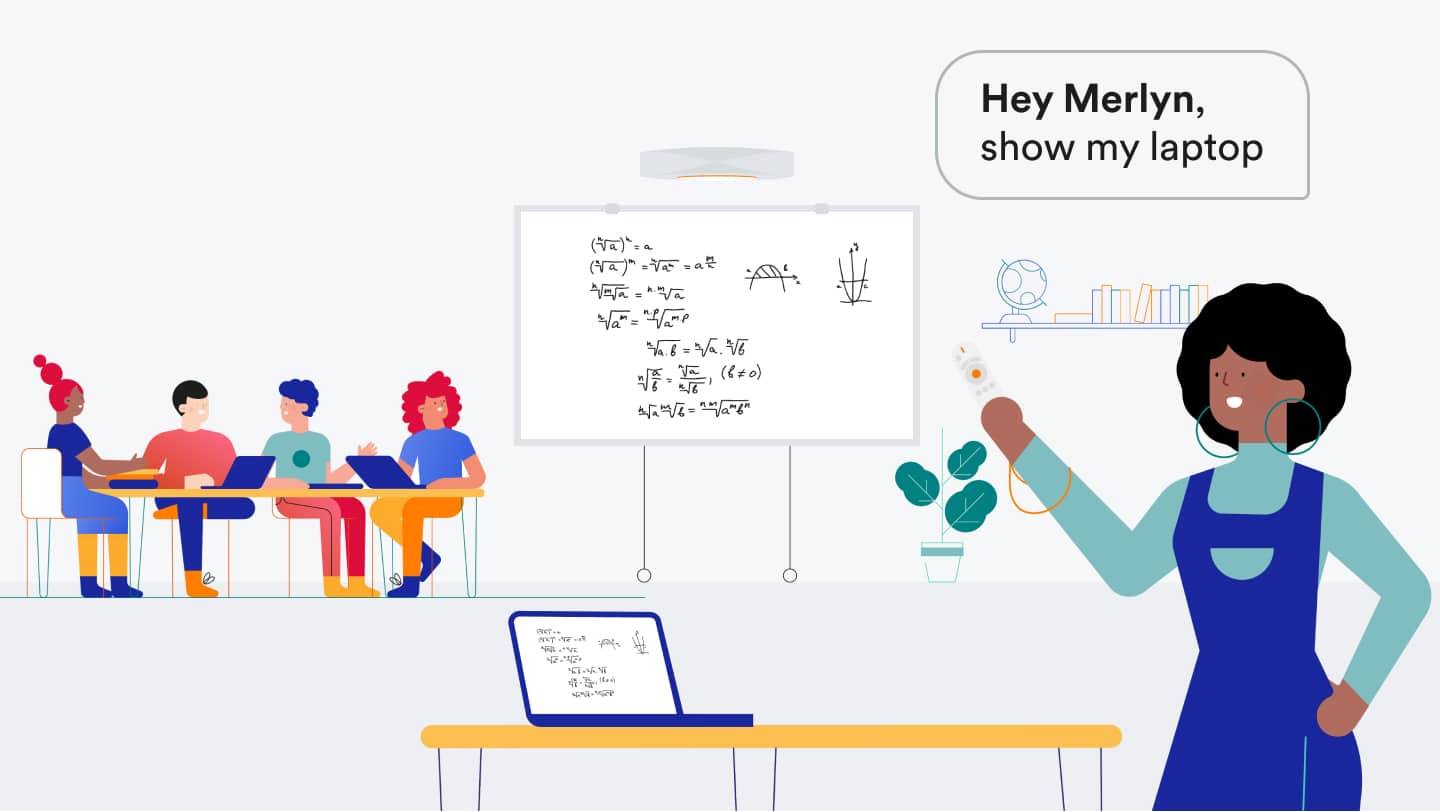 hours per week
could be given back to teachers with the right application of technology and AI in the classroom
Can edtech really save teachers time in the classroom?
What if we could provide you with the technology that respects that a teacher's work cannot be emulated or automated by technology? What if you could give over 10 hours a week back by automating tasks that save teachers time and makes their job a little easier?
Imagine a teaching assistant that had all the answers. A teaching assistant that could switch between all your classroom tech and knew precisely where that presentation was or where in the video to skip to for the specific information you're looking for.
Merlyn gives teachers what they want most: the freedom to teach
Merlyn gives freedom to teachers to teach how they want from anywhere in the classroom
Merlyn assists teachers with technology workflows to save instructional time so they can focus more time on students
Merlyn works with the hardware and software already being used in the classroom – so there is nothing new to learn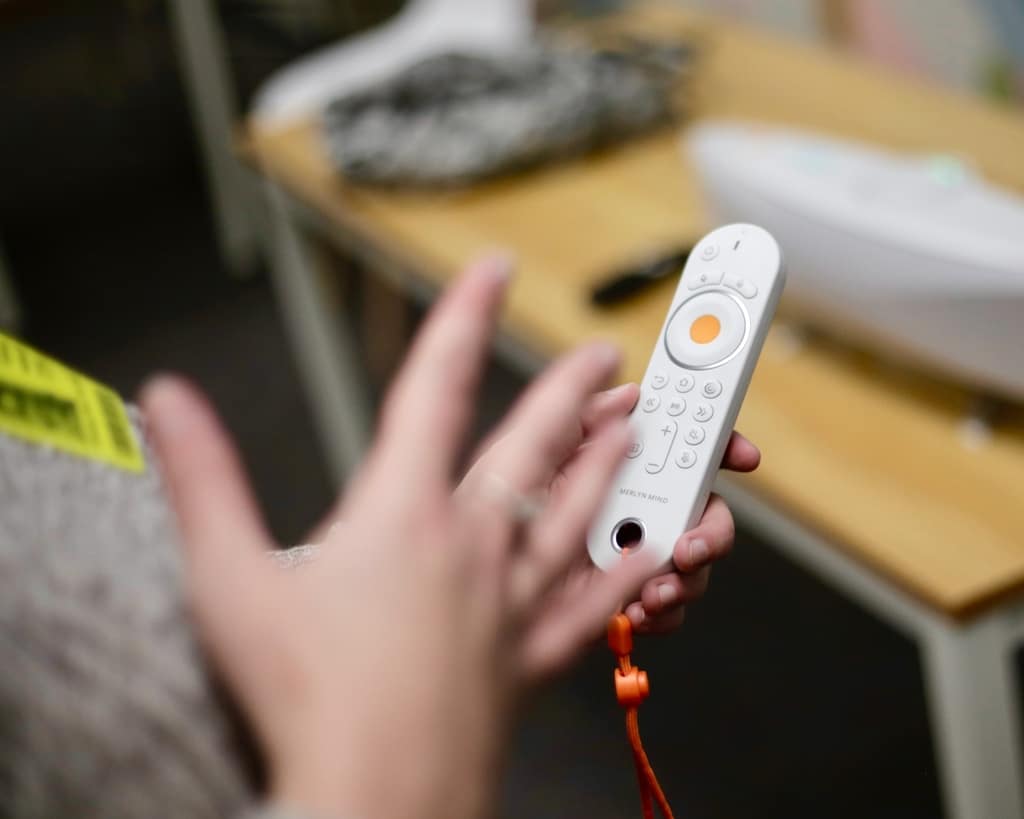 Merlyn is designed to reduce frustration and help teachers navigate all the technology in their classrooms.
Responds to voice, touch or remote control
Built just for education environments
Provides shortcuts to make work better
Natural to use by design

Works with the technology already in the classroom
Gary Spracklen Headteacher
Prince of Wales First School Dorchester
Maria Owen Lecturer
Coleg Cambria North Wales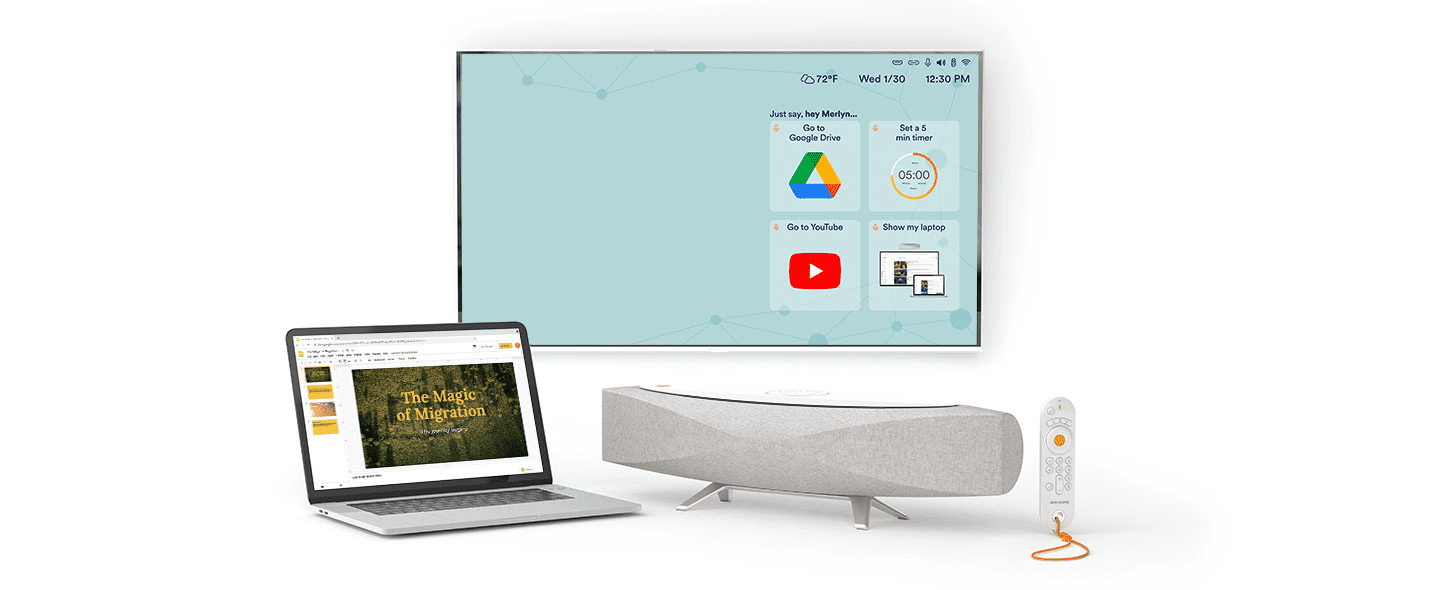 Desktop software to connect teacher PCs and Macs
Symphony Classroom hub with AI CPU and far-field microphone array
Remote with air mouse, push-to-talk and media controls
Symphony Classroom home screen and deep links
See Merlyn Mind in action
Watch Francesca and Levi from Merlyn Mind demonstrate how Symphony Classroom is changing teachers' lives, one micro-automation at a time.
Sign up for updates on our journey to support teachers with Merlyn or schedule a free demo to learn more now
This form collects your personal data so we can respond to your query. To see how we use your data please view our