Compute Smartly with NComputing thin clients
NComputing pursued the idea of affordable, high-performing desktop virtualisation solutions.
Their technologies serve customers large and small, in diverse markets and are confident their solutions will work for you. 
End-to-End, Fully Integrated Desktop Virtualization Platform
NComputing delivers state-of-the-art endpoint Hardware and Software for various VDI protocols, offering optimum performance in today's distributed workspace environment including Microsoft Teams and other Universal Communication platform support. 
Servers and thin clients cost less to acquire than an army of PCs. Thin clients use less energy, generate a fraction of a PC's fan noise and heat and greatly reduce the need for hands-on support. Even use existing PCs past their expiration dates via software clients. 
Introduce a new operating system without worrying about whether your PCs are technically capable of running it. Eliminate the PC refresh cycle by using durable low-cost thin clients instead of PCs. When you upgrade your server, everybody benefits. 
Centralise the management of your operating systems, software applications and deployed thin clients. Execute updates and provide tech support quickly and efficiently without disrupting your users.
We can't live without PCs, so let's learn how to live with them in a way that makes them friendlier to the environment. Thin clients and desktop virtualisation reduce eWaste, energy use and CO2 emissions.
Virtualisations in our DNA
For fifteen years we've brought new technology to struggling communities, helped startups "startup" without breaking the bank, and streamlined Government and the Enterprise with desktop virtualisation solutions that remain our focus and passion.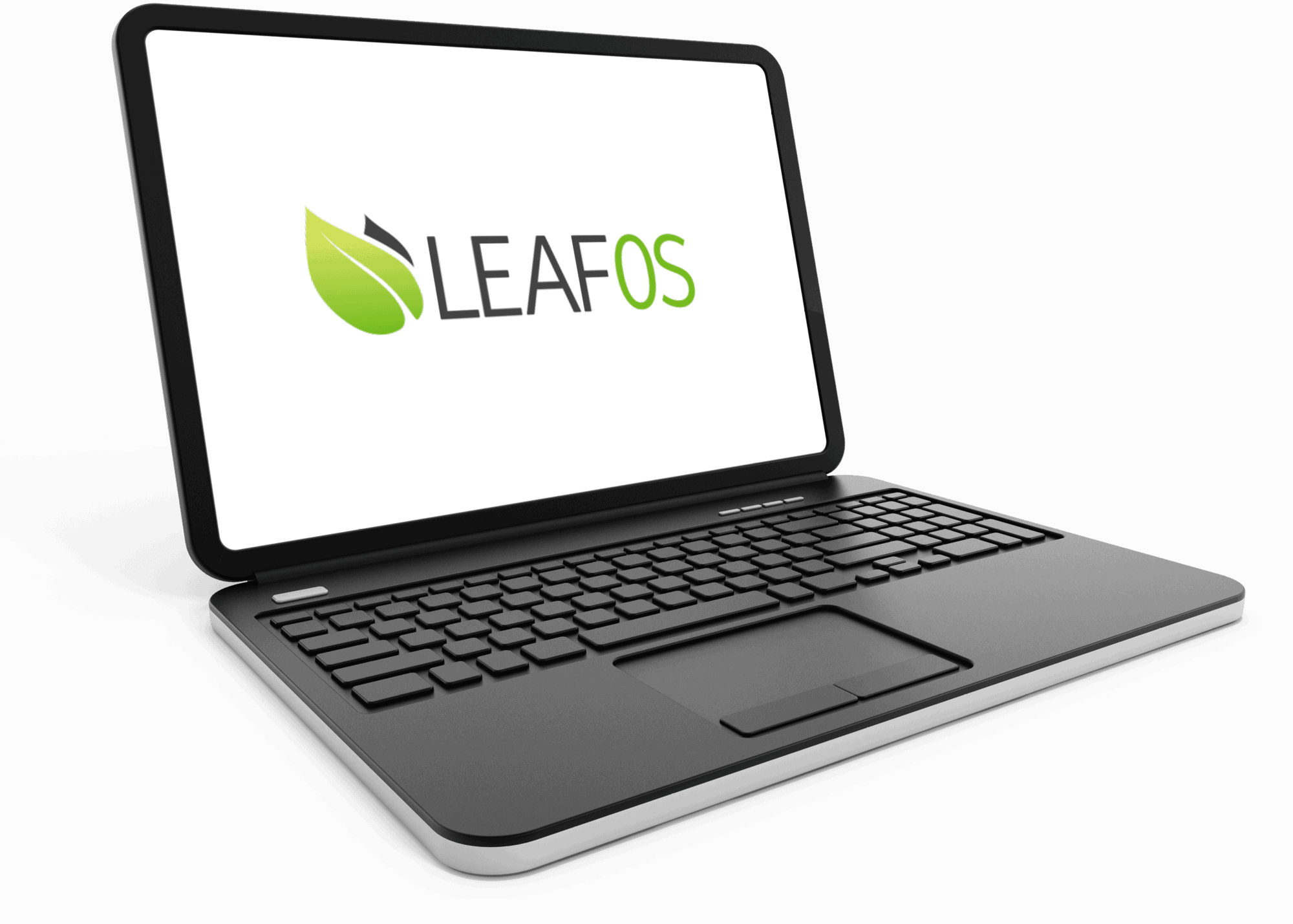 NComputing Software - Leafos
Creating a secure solution
LEAF OS by NComputing is a small Linux-based operating system providing the basis for thin client computing. It enables access to virtual desktops on multiple platforms using any x86-64 based PC or thin client. 
Save your money and get out of the PC-refresh cycle. NComputing software LEAF OS can be installed directly on a hard drive converting aging x86-64 computers or thin clients into a powerful locked-down thin client. Put off forced investment in new hardware until it makes sense to you.
For Citrix
Integration with the Citrix Workspace app allows LEAF OS to deliver a compelling software endpoint solution for Citrix enterprise customers.
Devices running on LEAF OS have multimedia capabilities such as Microsoft Teams optimisation, HDX Adaptive Transport and extensive USB peripheral devices support.
LEAF OS is fully optimised for Citrix HDX ready ensuring that it meets the performance, security and manageability demands of the enterprise.
For Microsoft
High Performing Thin Clients
Stop getting the run-around and rely on NComputing, the vendor which provides you with Thin-Client Hard and Software from a single source. The EX500 and RX420-RDP are the perfect end-points for your VDI infrastructure.  As an NComputing Distributor, we can support you provide NComputing solutions to your customers. 
EX500
With 4K ultra HD video and dual monitor ports. This thin client is fully optimised for multiple virtualisation platforms. Its so easy for smaller businesses to use but powerful enough to manage large organisations from multiple locations.
RX420 (RDP)
Get a rich PC-like experience with this thin client that is an affordable, energy saving device that can meet the performance, security and manageability demands of your enterprise and can also fit into the palm of your hand.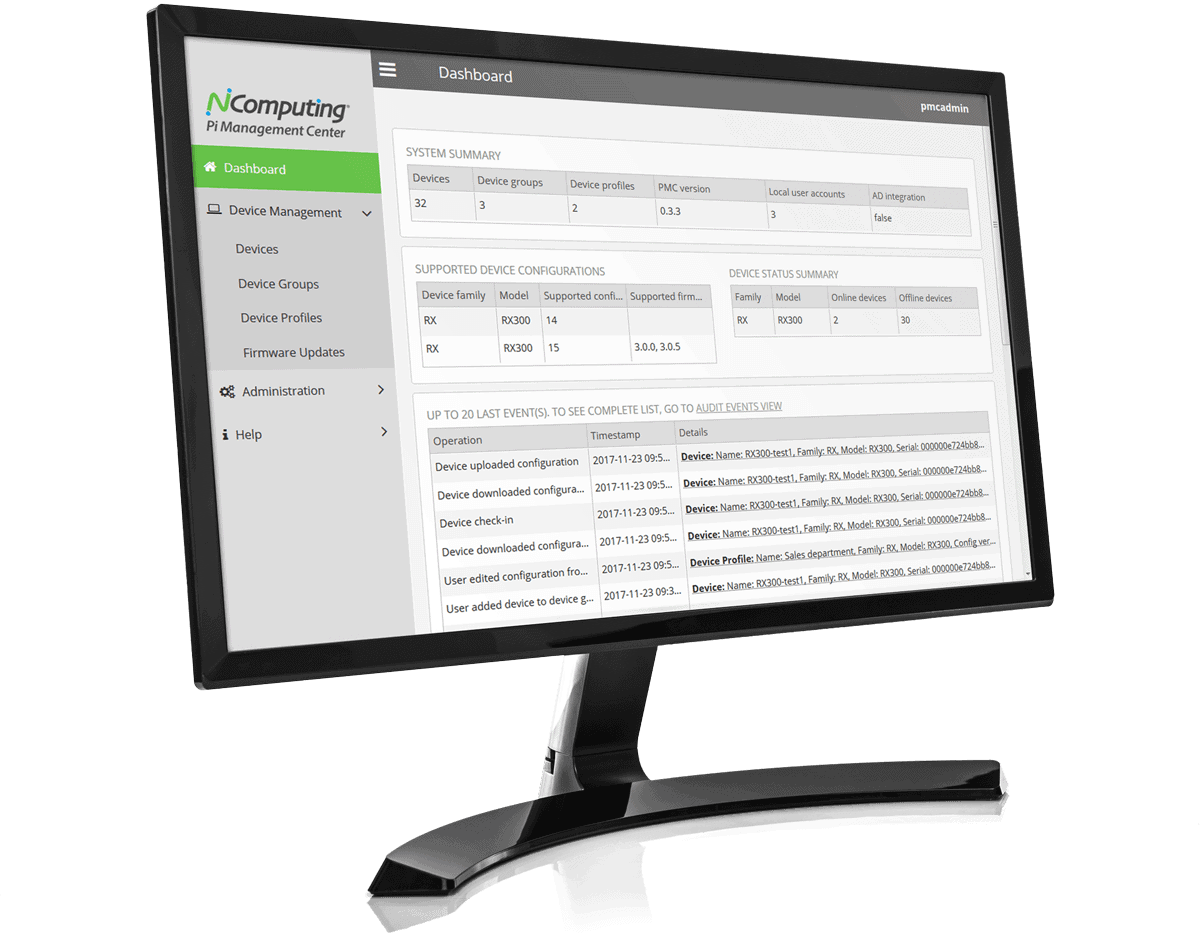 Simple and powerful device manager
PMC Endpoint Manager tightly integrates with many of our endpoint solutions. Administrators setup device profiles complete with all settings and configurations, then push the profile to individual or grouped devices. Only a few clicks are needed to schedule device firmware updates, access the summary dashboard or view the detailed event logging. Users are always up to date with the latest technology. Cut costs and streamline your deployment with PMC.
Are you ready to compute smartly?
Reach out to our team today to find out more about NComputing VDI solutions.