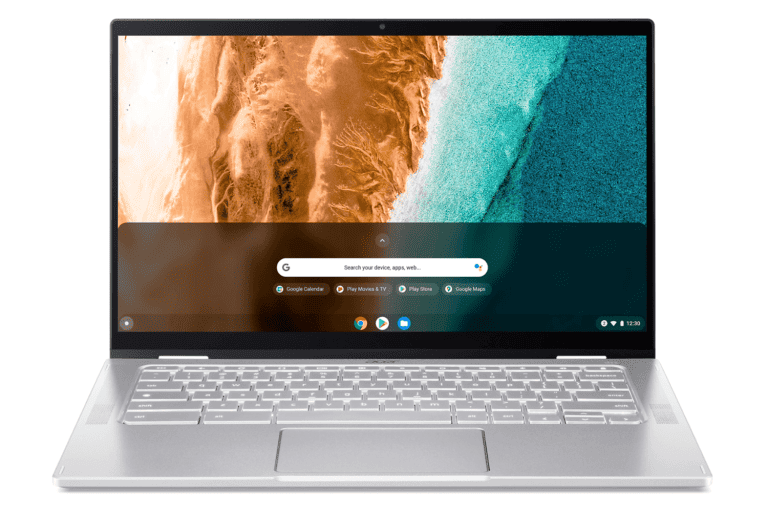 Specifically designed for business, the Acer Chromebook Enterprise 514 is ready out of the box to handle day-to-day work activities. With the Chrome Enterprise Upgrade already built-in, this device can be rolled out across your organisation at scale while simplifying the deployment and management process, reducing overheads and eliminating security risks thanks to the 500+ user and device policies IT admins can configure to the needs of any business.
Packed with the features you'd expect from an enterprise-grade device, the Acer Chromebook Enterprise 514 comes with the Wi-Fi 6 for quick connectivity, built-in HDMI, USB Type-C ports with Thunderbolt 4 for lightning-fast data transfer and charging. An optional fingerprint sensor located next to the keyboard helps get you up and running in an instant, with the device woken from sleep in less than a second.
The full-HD MIPI webcam features an evermore-desired privacy shutter, and advanced DTS audio with built-in Smart Amplifier provides a clearer, more enjoyable conference call experience. Under the aluminium top cover you'll find up to an Intel Core i5 processor, 8GB of RAM and a 256GB SSD.

Like this device? Get a quote!
Complete the short form and your Getech account manager will
reach out to you with more information based on your request.
Alternatively, contact us directly on 01473 243438