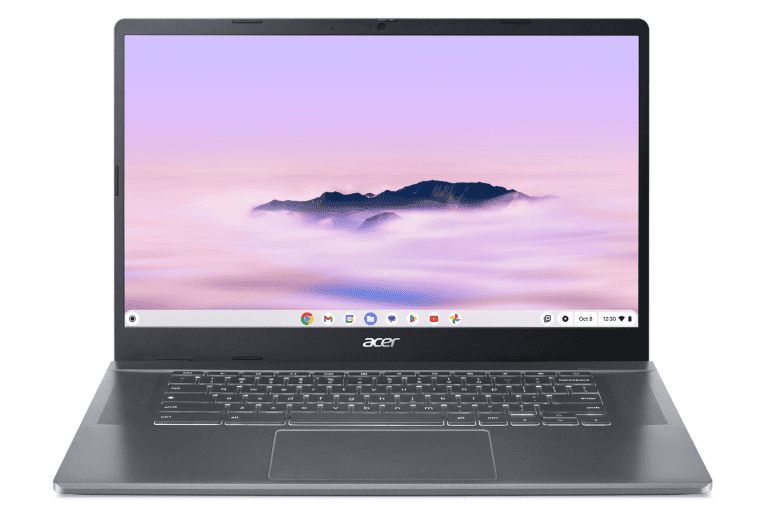 Touted as having "five times better hardware starting at only twice the price", the Acer Chromebook Plus 515 pushes the limit at what can be bought on a tight budget. Even the entry level model comes with an Intel Core i3 processor that outperforms most higher-end Chromebooks from last year, but power users in need of more juice will find specifications available with up to an i7 chip.
The new 1080p Full HD webcam provides bright and colourful video (when not using the built-in privacy shutter), which is displayed accurately on the large 15.6″ screen with option touch capabilities. For users that need even more screen real estate, the Acer Chromebook Plus 515 comes complete with an HDMI port that can run a second monitor at 4K/30Hz without a separate dongle.
Acer's endeavour into the Chromebook Plus range gives us a lot for the money. The aforementioned Core i3 processor and 8GB of RAM at a minimum, coupled with 128GB or more of Universal Flash Storage providing access to locally stored files and media eight times quicker than typical eMMC drives means users can now get more than ever on a budget.
Like this device? Get a quote!
Complete the short form and your Getech account manager will
reach out to you with more information based on your request.
Alternatively, contact us directly on 01473 243438