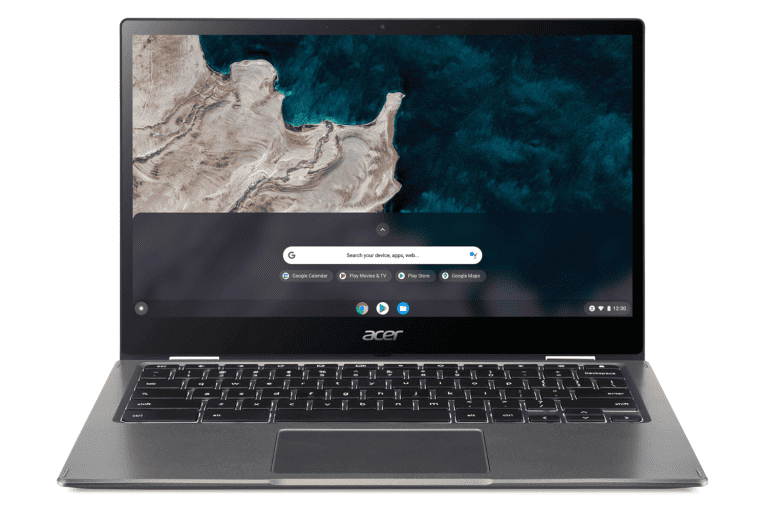 One of the only Chromebooks on the market with optional 4G LTE, the Acer Chromebook Spin 513 keeps workers connected to their teams and ready to collaborate from anywhere. Barely larger than a sheet of paper and weighing less than 1.2kg, this ultra-portable 2-in-1 device is designed to travel with you in style.
This Chromebook is powered by a Qualcomm Snapdragon 7c eight-core processor, which is optimised for energy-efficient performance on the go while still clocking 2.10GHz – Fast enough to get your work done while contributing to the very significant 13.5 hour battery life. Up to 8GB of memory and 128GB of local storage rounds out the rest of the spec.
The 13" full-HD IPS display uses Corning Gorilla Glass to provide protection against drops and shocks, and the 78% screen-to-body ratio keeps the Acer Chromebook Spin 513 small enough to fit into your backpack without fuss. Two built-in microphones enable better clarity of sound when video conferencing wherever you are, be it a busy office, coffee shop or train, while the backlit keyboard on this device ensures you can still see what you're typing in darker settings.
Like this device? Get a quote!
Complete the short form and your Getech account manager will
reach out to you with more information based on your request.
Alternatively, contact us directly on 01473 243438