ASUS Chromebooks for business
Businesses today need reliability and a strategic partner they can trust with technology that can grow with them. With ASUS support, you'll work faster, collaborate seamlessly and enjoy accelerated productivity with everything you do. 
ASUS is committed to delivering reliable devices and services you can trust while creating meaningful change in the environment.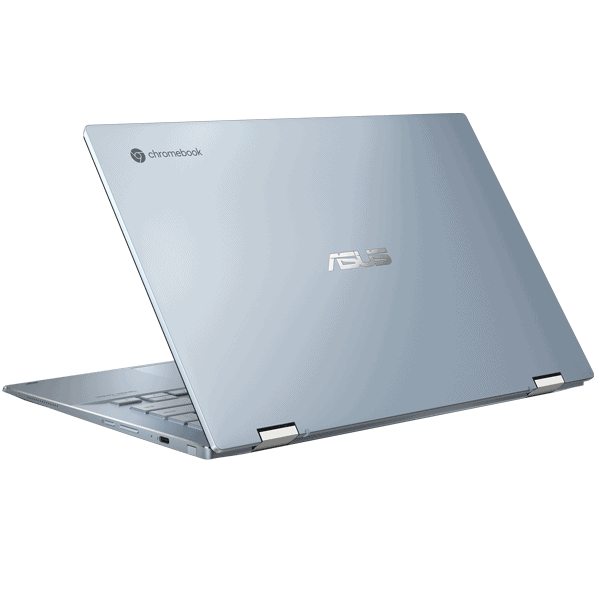 Your vision is ASUS passion
ASUS is focused on understanding its customers. Their world-leading technologies innovations and partnerships give them the ability to help organisations make the right choices ready for business success. 
ASUS engineers always-on reliable, creating agile solutions, delivering all-around support and providing added value every time for every business.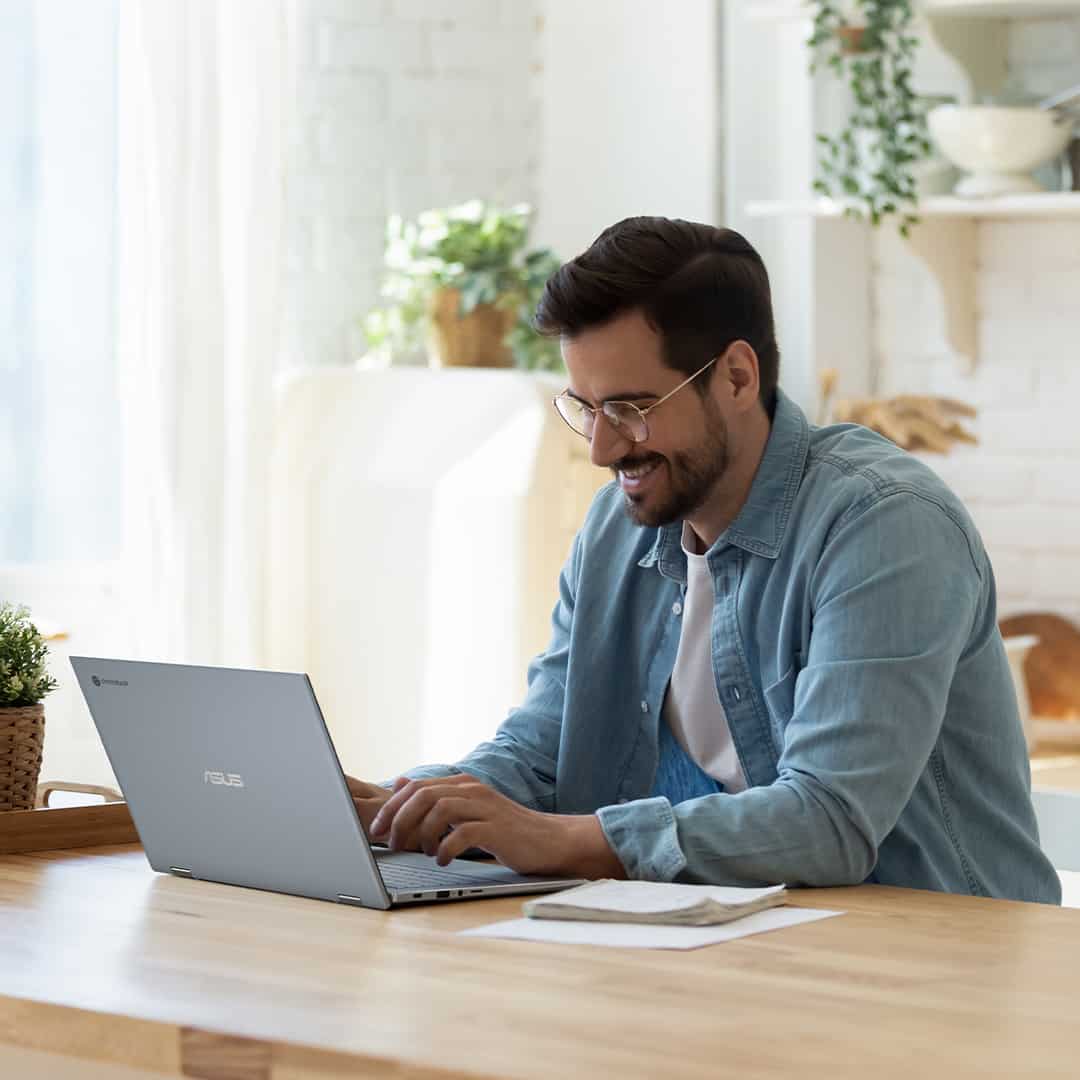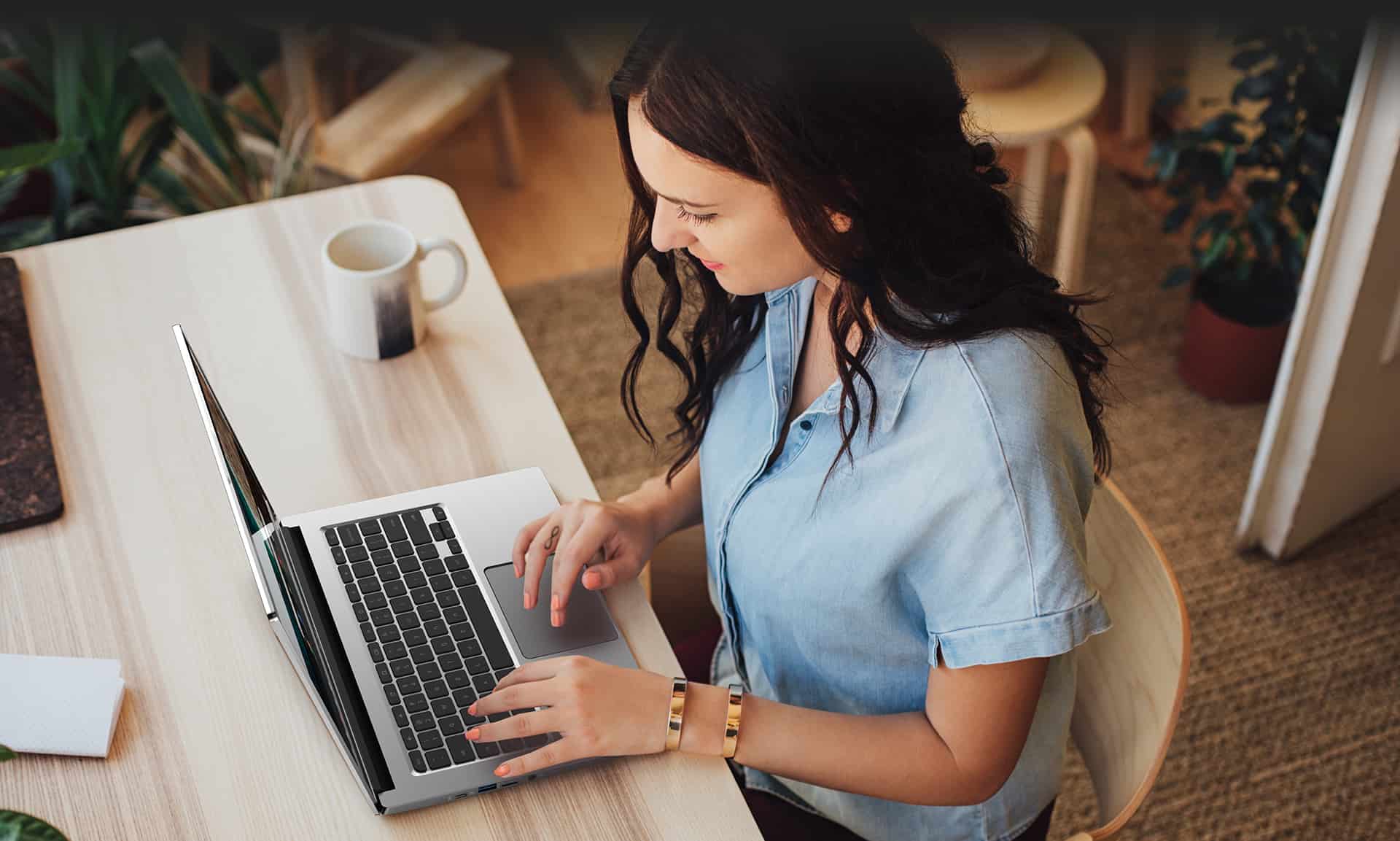 in the office, at home or on the go
A changing work environment ​
The world of work has changed for good, with the pandemic encouraging businesses to rethink where and how they operate. 
As hybrid work continues the lack of control over access and sharing of information poses a security risk. ASUS lets you boost productivity and reduce risk to improve operational efficiency. 
ASUS Chrome Business devices
With long battery life and a modern durable design, ASUS Chromebooks are always ready for everyday work and entertainment.
Chromebook CX1
ASUS Chromebook CX1 is made for boosting productivity while on the move — all day, every day. The slim-bezel design fits in more screen for easy multitasking. With speedy performance and robust security it is ideal for anyone on the go!
Chromebook C424
ASUS Chromebook C424 is enabled with automatic updates and built-in anti-virus protection to keep it safe and always up to date. So you can be rest assured that private documents, emails, photos and confidential data are safe at all times.
Chromebook C436
ASUS Chromebook C436 is the ultra-light, ultra-compact and ultra-powerful Chromebook. It has secure and intelligent hardware for working remote, and also an unparalleled versatility so you can use it in laptop, tent, stand or tablet mode for work.
digital signage with chromebox
ASUS fanless Chromebox displays videos and images in stunning 4K UHD. It also allows you to spread out documents, view mirrored content or extend a single browser across multiple displays for greater productivity. 
Reach new heights with ASUS technology
Reach out to our team today to find out more about how ASUS for business Chromebooks can work with you.