Getech were announced as the BT Partner of the year 2022 at the BT Champions Day 2022. The Channel partner event was hosted at St George's Park, the home of England football. With the awards handed out by Steve Holland MBE, The England Senior Men's Team Assistant Manager.
Our BT Business Development Manager, Sean Mitchell, collected the award on behalf of Getech, added "It's a fantastic achievement, we're delighted to have all of our hard work recognised"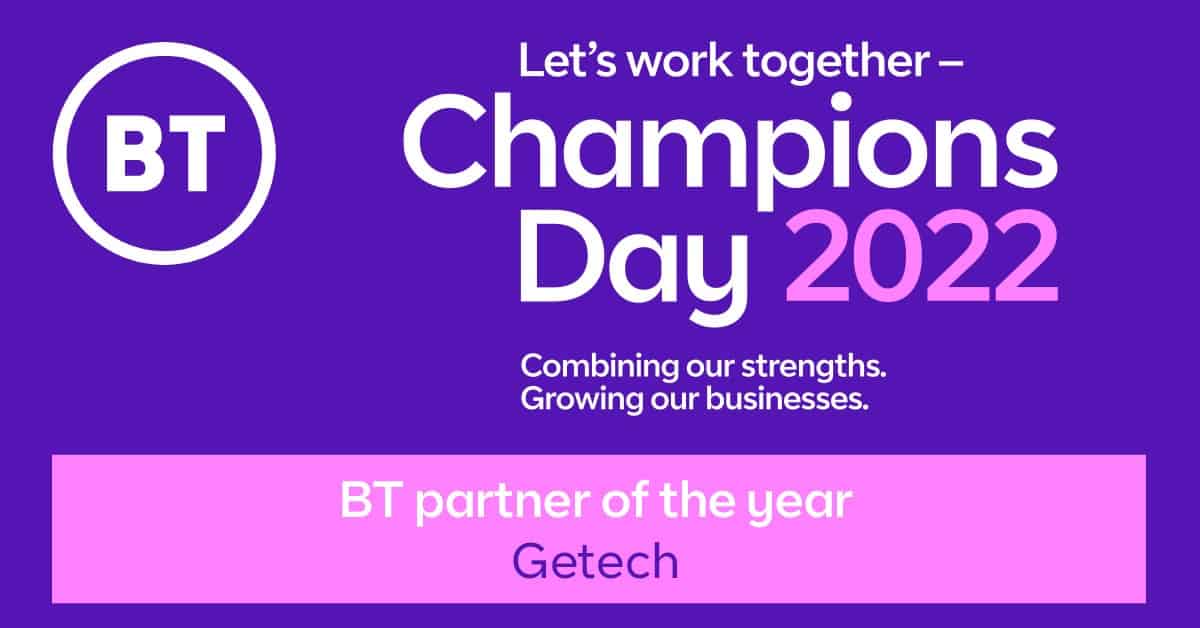 BT chose Getech as one of its first distribution partners in 1998. The continued success of this partnership has been recognised through another BT award.
You can learn more about our BT partnership here.